The Cushion Boutique Live !!
See where we will be exhibiting this year
The Cushion Boutique
& Richard's Gallery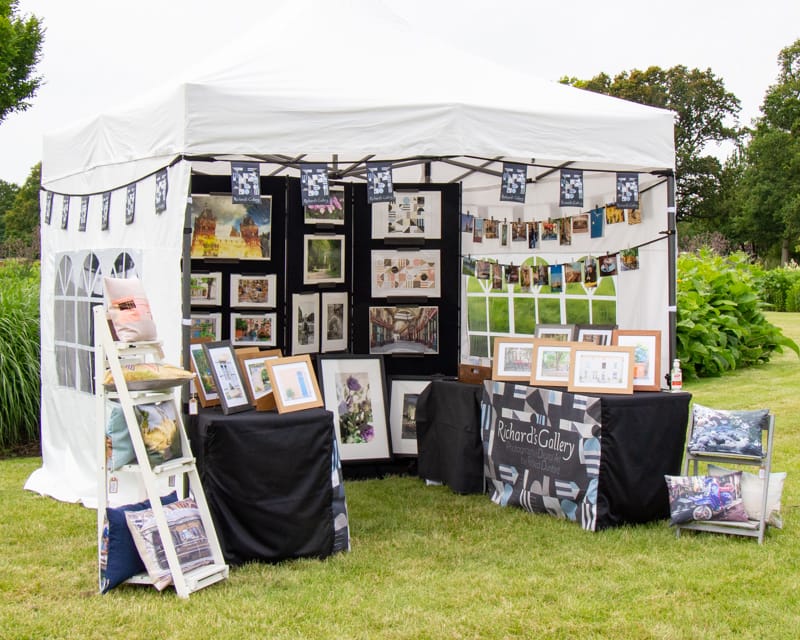 New for 2022 Hilary will be joined by her partner Richard showing his digital art at Richard's Gallery  We tested exhibiting our work together in 2021 and were delighted with the warm welcome we received so we're coming back this year bigger and better!  And although we love showing our cushions & pictures to the world the best bit is that we get to meet our customers face-to-face.
We would love to meet you so please have a look below at the dates & venues we have booked so far this year.  Please note that we are regularly booking new venues and events so please pop back every so often to see what's new.
Due to limited space in the gazebo we are unable to display all our stock at each event. but if you are interested in seeing a particular cushion from our website let us know which event you will be visiting and we will be happy to bring it along.
July 2022
Saturday 9th & Sunday 10th July 2022
Carry on Crafting Festival, The South of England Showground, Selsfield Rd, Ardingly, West Sussex RH17 6TL
For more information and tickets for this event which is taking place for the first time this year please visit https://carryoncraftingfestival.co.uk
Saturday 16th July 2022 12.30pm-4.30pm
Chipstead Village Flower Show & Fair, 'Elmore', High Rd, Chipstead, Surrey CR5 3SB
Live Music, Tea & BBQ Tents, Classic Cars and a whole host of attractions for all the family.
For more information visit https://www.chipsteadflowershow.co.uk 
Sunday 24th July 2022 10.30am-3pm
Gingham Goose Craft Market, The Warren, Croydon Rd, Bromley BR2 7AL
Live Music, Bar, Teas & Coffee, Free Parking.
For more information please visit facebook/ginghamgoose
September 2022
Sunday 4th September 2022 9.30am-5pm
Heavy Horse & Rural Crafts Show, The Vineyard, Shoreham, Kent TN14 7SA (opp. Darenth Valley Golf Course)
Sevenoaks Lions fundraising event with activities for all the family including, heavy horse demonstrations, birds of prey flights, displays of veteran cars & tractors, a craft fair, local products and food stalls and of course – The Cushion Boutique !!
See Sevenoaks Lions News & Events page for more details.